A few new projects, first up is the previously mentioned pink and white braided Lady Phase halter, now on
eBay
: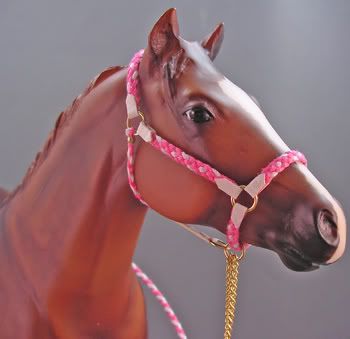 Next is a custom order for Kristi S., she wanted a braided halter for her Breyer Classic Duchess in a buckskin colorway, and gave me free rein as far as color. I chose electric blue with mahogany lace and silver hardware, and I love the result: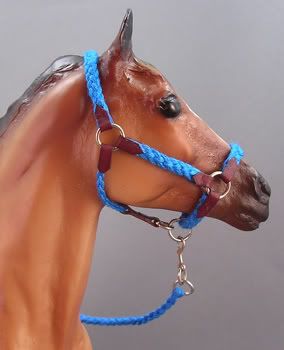 And last but certainly not least is a Weymouth bridle for the Breyer Keltec Salinero mold, a custom order for Jennifer A. She wanted a bridle like the one featured on my bridles pricelist, but with light blue crystals instead of light pink: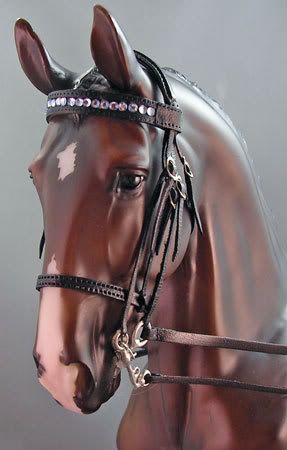 I am very pleased with the way it turned out, and because of this order I've found a new source for Swarovski crystals! She sells just about every color under the sun, and her prices are much better than Hobby Lobby's.
If you're interested in ordering a bridle or a halter like the ones pictured, you can click on any of the images above to go to the pricelists.
In the works is another braided halter, as well as a silver stock breed show halter with red Swarovski crystal embellishments!
Stay tuned!