Some recent eBay items and custom orders.
First up is a Classic scale harness, the first one I've ever made. I enjoyed working in another scale though threading the wire for the curb chain through that itty-bitty hole in the Kimberwicke bit was an experience! This was a custom order.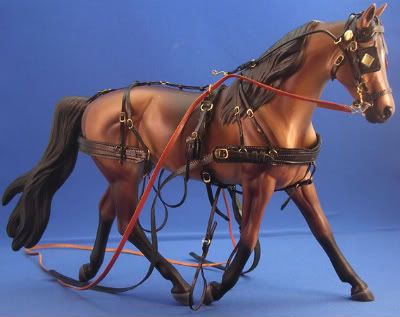 Next is a pair of bridles for Breyer's new loping QH mare mold "Roxy", both sold on eBay. The forelock is a bit of an obstacle...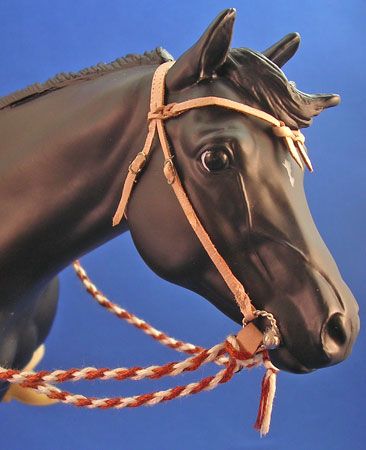 I had fun plaiting the lace straps on this one. The bosal is DMC floss over a wire core, I wish I could find waxed thread in a rawhide-esque color, artificial sinew just doesn't work for me: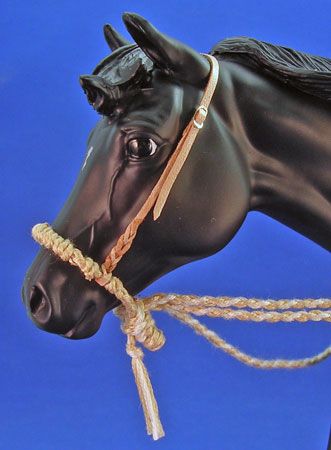 I've also been doing some dog "tack", this is a tracking harness and lead, the kind used in police work and search and rescue: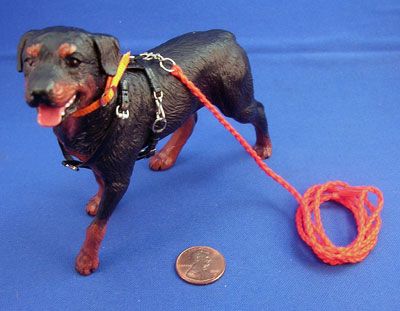 Ever turn up a single Rio Rondo halter ring in your supply drawer? Well this harness may be the perfect solution (well, that is, if your mateless ring is of the two-slotted variety)...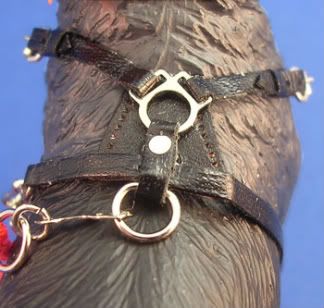 The real ones have a back ring just like this. This set was sold on eBay.
Some bling for an old Breyer Boxer antique store find: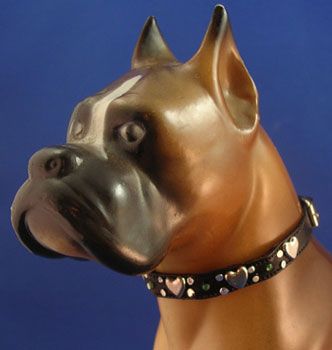 And last but not least, a couple more custom order sets! An English set for the lovely Palouse: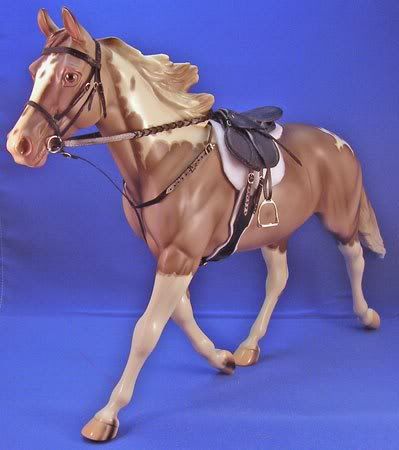 I love the eyes on this model, she's one of my favorites to build tack on, too.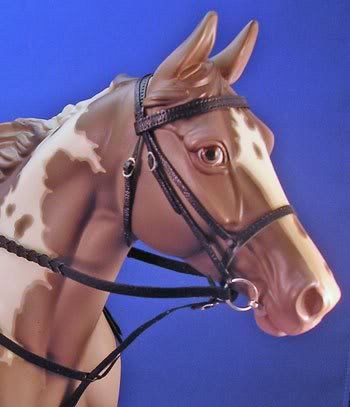 And a Newsworthy set. I get more tack orders for him, the Cleveland Bay, and the Stone Palouse.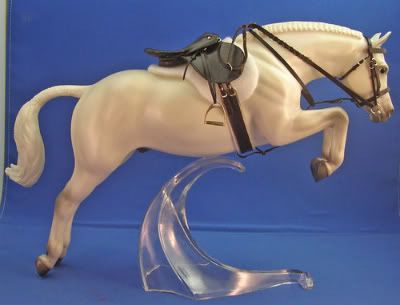 Until next time! I'll have a report from Buccaneer Live in Lincoln, Nebraska.