A custom order jump set with breastplate, stud girth, and grakle noseband bridle. All for a buyer in Australia, to fit a Gammon resin(a Classic scale jumper by Lynn Fraley). I don't have this model so I had to go on measurements(big thank you to the person who was willing to measure hers for me!).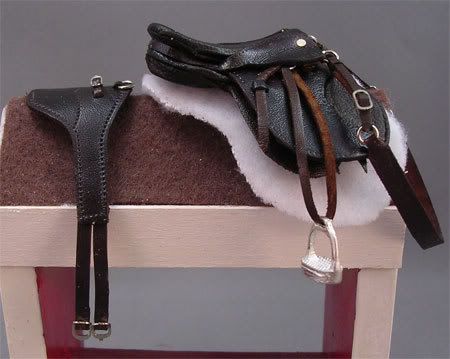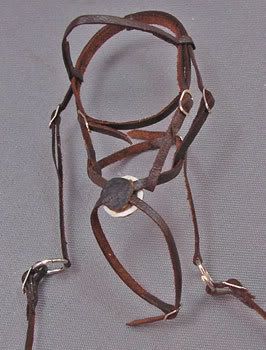 Up next is an eBay piece, a silver stock show halter with red crystals, fitted to Breyer's Impress Me Shannon/Zippo Pine Bar mold.
Speaking of eBay, my Wintersong/Cleveland Bay harness sold for $237. Thank you so much to all who bid! Another harness will be up later this month!