I made a couple of these last year for a live show, and recently started making more. They're a lot of fun to make and something different for Trail and Other Performance.
Here's the headstall without the bits attached, making a halter (this bridle came with curb bit and snaffle bit options):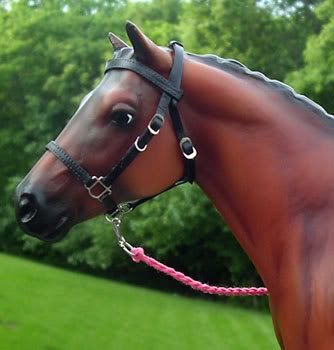 A mahogany bridle with all working mini clips, and a white bronze grazing bit by Sulser Saddlery: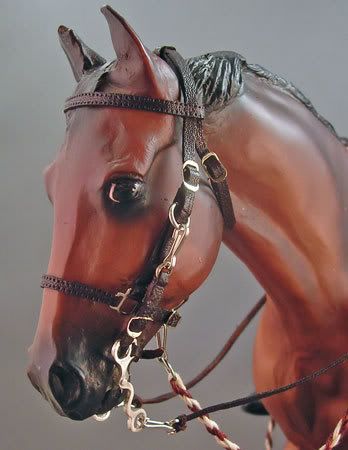 And my latest, which is currently
for sale
on eBay: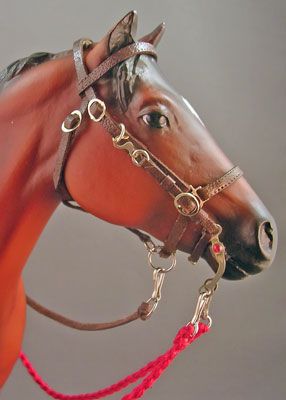 This one has braided floss reins with a leather lead for a change, as well as red Swarovski crystals on the bit. The bit is a Rio Rondo W415 dee training bit, customized to a grazing bit with the "snaffle" portion clipped off and filed smooth.
I will be offering these for custom orders, prices will range from $45-$60 depending on options.